The Britain's Next Top Model girls arrive in Cape Verde
It was an exciting episode on Britain's Next Top Model last night as the five finalists touched down on Sal Island and headed for the MELIÃ Dunas Beach Resort & Spa.
Their welcome was incredible as Director of Animation, Nelson, and his amazing entertainment team took over the entrance to the Resort and made sure the girls were suitably impressed. From a fire show to contortionists and acrobats, as well as traditional Cape Verdean dancers, they pulled out all the stops and it certainly showed.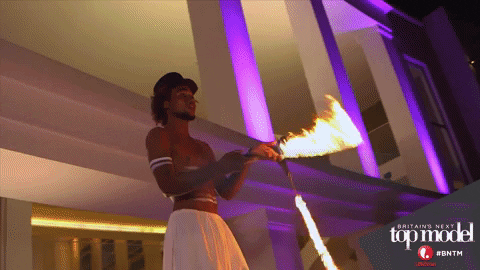 We're sure the whole Resort could hear how happy the girls were with their three-bed villa, complete with plunge pool and private garden. Dressed up for the ultimate luxury, the models soon settled in with a candlelit dinner prepared by Head of Guest Experience, Vera, and her friendly Hospitality Team.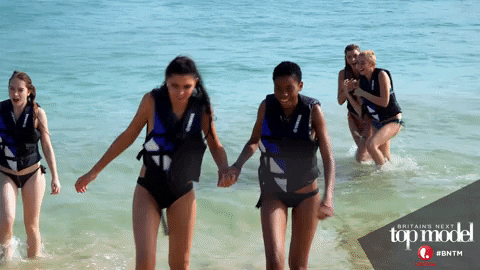 After a trip over the waves on the exhilarating jet skis, now available for visitors to experience themselves at Bikini Beach Club, they returned to find the now-infamous model mail, which informed them that they would be entertaining the guests at the adjacent MELIÃ Tortuga Beach Resort, strutting around the pool for a runway with a difference. Indeed, incorporating Kizomba into their walk, a favourite style of dance on the Islands, made for great viewing. Especially as they did it all showcasing Analita Boutique's stylish new season pieces. The glamourous owner even took the time to give them a few pointers before they headed out to entertain the holidaymakers. Alannah, the winner of their first challenge in Cape Verde, was rewarded with a shopping spree in the bespoke Boutique – where she soon found a bright bikini, stunning floral dress and black (there were actually a Khaki green) heels to take home with her.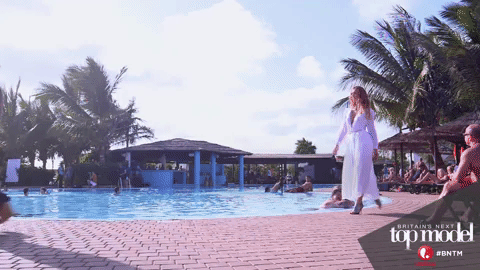 Next up, a Simple Skincare shoot at the beautiful Viviero Botanical Gardens. A mere stone's throw from our Sal Island Resorts, these gardens provided the lush greenery needed to portray the fresh feeling the brand wanted for the image. The Resort Group PLC team were on hand to provide any help needed during this off-Resort expedition and made sure there was still easy access to and from MELIÃ Dunas Beach Resort & Spa so that everyone could relax on set.
Sadly, one of the girls had to be eliminated and the production crew chose our secluded Wedding Pavilion as a peaceful spot to put the models through their paces after a tense few days of catwalks and photoshoots. Draped in curtains for the utmost privacy, this was the perfect place to allow the crew to carry on filming such an integral part of the show without disturbing our other guests. The winner of the runway challenge, Alannah, loved her winnings so much, she wore her Analita Boutique wares to the elimination, which despite the tense atmosphere, was wonderful to see.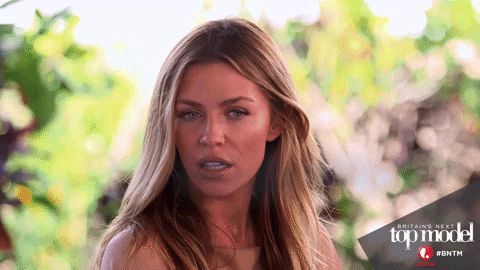 Unfortunately, this time, we had to say goodbye to Simone and she had nothing but good things to say about the archipelago. It certainly was an action-packed episode, with plenty of shots that showed off Cape Verde to its full potential. The models, now down to the last four, will head into the nearby town of Santa Maria for a colourful photoshoot and then onto Sal Island's famous waves for a catamaran trip in next week's episode. 
Britain's Next Top Model airs on Lifetime TV at 9pm every Thursday. Check back on the blog every week for a round-up of the Island action or get in touch via our contact form for more information about our developments.
Lifetime TV: Sky 156, Virgin 208/209, TalkTalk 329 and BT 329.